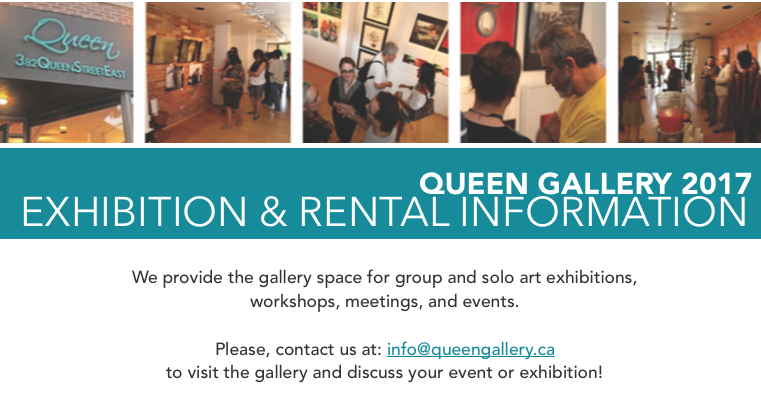 We are currently accepting applications for our 2017 programming schedule and have rental periods available. Please inquire about availability by e-mailing: info@queengallery.ca.
Please note that as a juried gallery rentals are subject to our selection process.

You will find our floor plan and rental fees here: RENTAL
Queen Gallery presents the work of contemporary artists from Toronto and around the world. Our exhibitions are driven by a comparative exploration of art and culture in an interdisciplinary setting. Housed in a refurbished brownstone, this distinctive space is a forum where the boundaries of media are greeted, embraced and even challenged. We look to showcase a variety of talent of diverse heritage, aiming to provide the most original, contemporary voices to our collection.