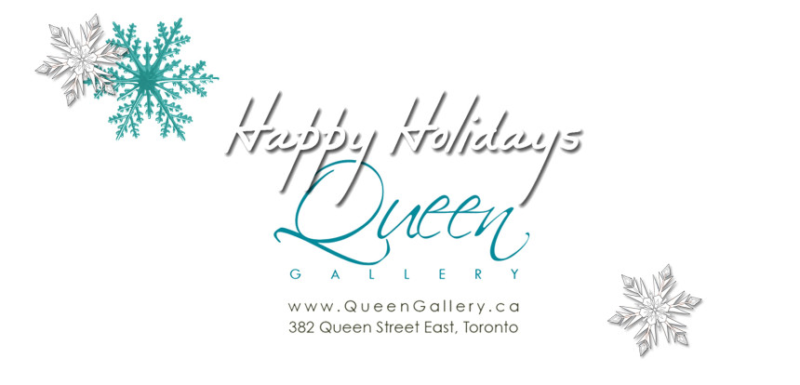 Up to 50% off all artworks, ceramics, and jewellery!
Queen gallery and participating artists are offering huge discounts to promote art and help you acquire unique gifts. We guarantee that our collection of jewellery, ceramics, and artworks to be one of a kind and most importantly affordable to all budgets.
You can visit us from December 13 to December 23.  Tuesday through Saturday from 3:30pm to 7:30pm during regular gallery hours, or book an appointment by emailing us at info@queengallery.ca.
Join us on Saturdays for coffee, cookies, tea, and holiday shopping from 3:30pm to 7:30pm!
STUDENTS, ARTISTS and SENIORS receive an extra 5% off.
Participating Artists:
Davood Mantegh
Jonathan Fisher
Kamyl Bullaudy Rodríguez
Khosro Berahmandi
Maryam Hafizi
Maryam Hooshvar
Liora Salter
Oscar Wolfman
Sara Ahmadieh
Sayeh Irankhah
And MORE …