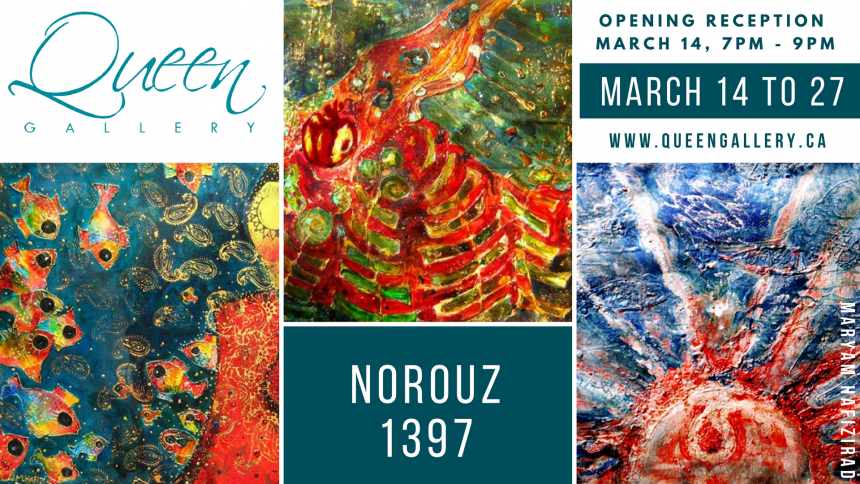 EXHIBITION: March 14 to March 27
OPENING RECEPTION: Wednesday, March 14, 7pm to 9pm
CLOSING RECEPTION: Saturday, March 24, 4pm to 6pm
Queen Gallery is delighted to host our annual NOROUZ Group Show to celebrate the first day of spring and the beginning of the year in the Persian calendar.
Norouz, meaning "New Day" in Persian, is the traditional celebration of the New Year in many parts of the world, including Iran, Turkey, parts of Central Asia, South Asia, Northwestern China, the Crimea and some ethnic groups in Albania, Bosnia, Kosovo and the Republic of Macedonia.
In these troubled times, we welcome you to celebrate multiculturalism and art with us.
Participating artists coming soon!