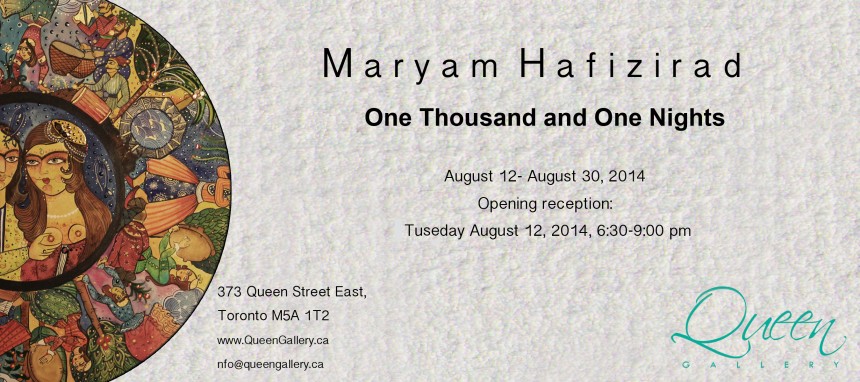 August 12- August 30, 2014
Tuesday – Wednesday – Friday 11:30 am–6:30 pm
Thursday 1:30-8:30 pm
Saturday 3:30-6:30 pm
Sunday & Monday by appointment only

Opening reception:
Tuesday August 12, 2014, 6:30-9:00 pm

Address:
Queen Gallery, 373 Queen Street East, Toronto M5A 1T2

Cost: Free

info@queengallery.ca
Celebrate the 5th Anniversary of Queen Gallery along with artists and collectors and friends of Queen Gallery.
Solo exhibition of beautiful artworks by Maryam Hafizirad.
Witness the Birth of Rumi Café as one of the highlights of the event along with live music by talented Iranian musicians Sara Ahmadieh and Nima Ahmadieh and Siavash Sadr Mahdavi (Rhythm & Vibes).
 Maryam Hafizirad Says:
Every great achievement began in the mind of those who dared to dream and to believe that it was possible. I have been outstandingly lucky to find and nurture my talent with the help of my parents who have always believed in me and encouraged me to achieve my best. Their sacrifices and support have helped me to see myself as a fully capable person, "a whole being" who strongly believes that everyone is able to go beyond any limitations by perseverance and handwork.
In Iran, my home country, there are numerous obstacles for people with disabilities. Those hinders motivated me to use/apply rather dull and dark colors in my works.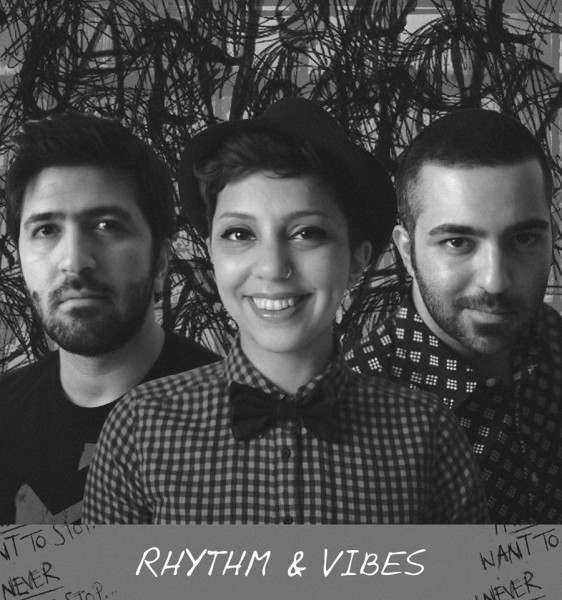 feel the RHYTHM feel the VIBES
Rhythm and Vibes was formed by two talented Persian musicians in Toronto. Nima (guitar, back vocal, composer) and his sister Sara (vocals, harmonica, piano, lyrics) started to play some of their favorite songs together. After a while Siavash, Nima's childhood friend, joined them to add the element of RHYTHM to the band. Later they began to write their original songs and to create a unique style.
The sounds of these three talented musicians creates a VIBE that only you can discover for yourself.
Tags: 2014