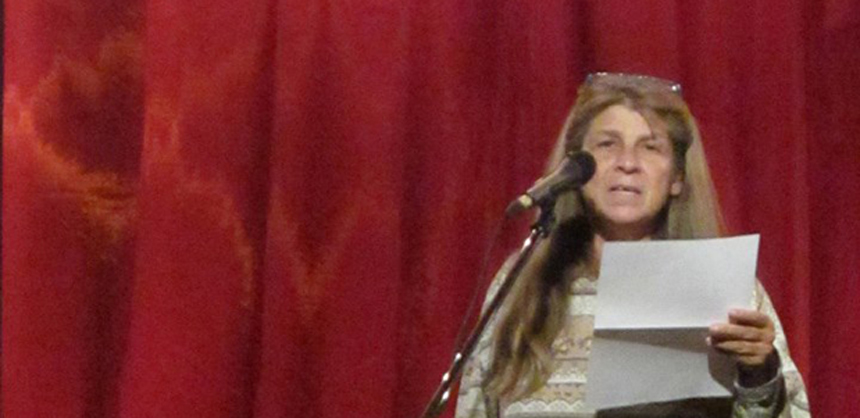 Open Stage night of poetry and music
Feature: Lucile Barker
Host: Darlene Collison

Time: Tuesday, January 28th, 2014
Place: Queen Gallery, 382 Queen Street East, Toronto

Doors open: 6:15 p.m.
Sign-up for the open mic: 6:30 p.m.
Start: 7 p.m.

Donations: PWYC ($5 & up)
We are highly honored to announce our fourteenth feature, Lucile Barker, a prolific poet and writer
Lucile Barker is a Toronto poet, writer and activist who has written since swiping her grandmother's fountain pen and her mother's ink. Time spent in the corner gave her more writing opportunities. She may have the world's largest rejection slip collection. There are no plans for an exhibit of these.
Her many print publications include both poetry and fiction and have appeared in Origins, Mamashee, B.C. Review and Memewar. Other online publications include Connotations, Wordsmith, Menacing Hedge and Ginger Piglet.
Since 1994, she has been the co-ordinator of the Joy of Writing, a weekly workshop at the Ralph Thornton Centre.
1
1
1
1
1
1
1
1
1
1
Tags: Poetry Night