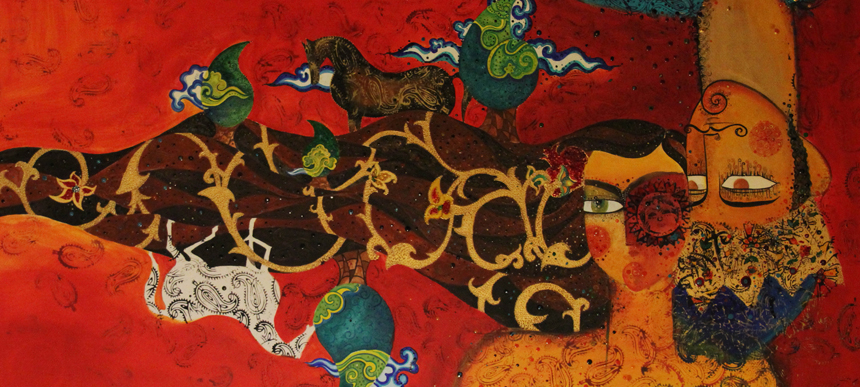 March 09- March 19, 2013

Tuesday – Wednesday – Friday 11:30 am–6:30 pm
Thursday 1:30-8:30 pm
Saturday 3:30-6:30 pm
Sunday & Monday by appointment only
Please call 416 361 6045

Opening reception:
Saturday March 09, 2013, 4:00-7:00 pm

Address:
Queen Gallery, 382 Queen Street East, Toronto M5A 1T1

Cost: Free

www.queengallery.ca
info@queengallery.ca
Subscribe
Facebook
Unsubscribe
New years exhibition with Two sisters:
Maryam HafiziRad is a beloved popular artist represented by Queen Gallery. Her works are signified by vibrant colors and full of energy of life. Her pleasant personality magnifies what she represent in her Art.
This exhibition she is offering all the works she has created inspired by Famous Persian stories relevant to period of Persian Valentine (.sepandarmazgan.) to Ancient Persian New year.
Maryam is this time accompanied by her photographer sister Leily  and we invited all of you to celebrate with us, our Persian new year as well as Maryam and Leily HafiziRad, The Persian Artists !
other important Highlights of the Evening:
Live music Santoor by gifted artist and musician Marjan Mazaheri & Accordion by musician Farbod Tooryani
Tags: 2013