Contact 2011: Figure and ground
Featured Exhibitions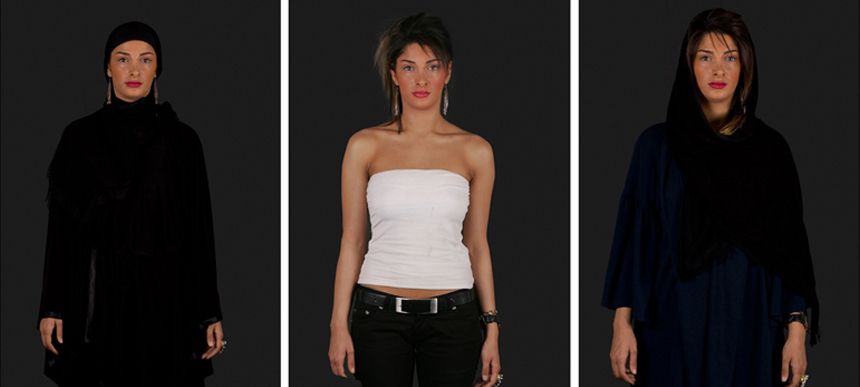 April 30- May 31, 2011
Tuesday – Wednesday – Friday 11:30 am–6:30 pm
Thursday 1:30-8:30 pm
Saturday 3:30-6:30 pm
Sunday & Monday by appointment only Please call 416 361 6045

Private Opening reception (by invitation only):
Thursday, May 05, 2011, 6:30-9:00 pm

Public Opening reception:
Saturday May 07, 2011, 2:00-6:00 pm
By:
Ali Kamran
Gohar Dashti
Working with the Contact 2011 theme, Figure and Ground, Gohar Dashti and Ali Kamran explore their homeland, Iran, and its complex relationship between the people and the social and cultural issues that have swept the nation. Issues of war and censorship are the prevalent themes in these pieces and set against the stunning backdrop of the Iranian landscape it is at times difficult to imagine that such beauty could produce such hardships.
In Landscape, Revolution, People, Gohar Dashti, who currently lives in Iran and Ali Kamran currently living in Canada, depict their feelings of their homeland and how it has changed from the beautiful imagery of ancient Persia, to today's Iran after the Islamic Revolution. Although the Iranian people depicted in the images are the main focus, these figures have been shaped, both inwardly and outwardly, by the land surrounding them.
The interrelationship of the figure and the ground enriches these works and produces an potent message. This exhibitions will showcase three artists whose work, although different in terms of their individual lives and view points, compliment each other by having the ability to depict powerful social and political commentary. They represent the future of Iran and their works suggest that they have not rejected their homeland, rather they have embraced it and envision it once again as a land without war and censorship; a people and a land with the potential of peace.
Tags: 2011