Iranian New Year Celebration ,
March 4-March 16, 2010
Tuesday to Friday 11 am–6 pm
Saturday 1-5 pm

Opening reception with live performance:
Thursday March 4th, 2010, 6-9 pm
7 pm A talk about Iranian New year by "Arash Abadpour"
7:30-8 pm Live Music by "Mahsa Ghassemi Madahian" & "Natalie Wong"

Closing reception with live performance:
Monday March 15th, 2010, 6-8 pm
6:30-7 pm Live persian music by "Shahrokh Saeedi"
7-7:30 pm "Ariel Balevi" Shares the story of "Ajil-e Moshkel gosha"

Saturday March 6th, 2010 & Saturday March 13th, 2010 Live rug making demonstration with "Shiva Moghadasi"
Come and Celebrate Norouz with Queen Gallery!
Facebook Event
SNAP Downtown Toronto – Queen Gallery presents Norouz Group Show
GENERAL ASSEMBLY RECOGNIZES 21 MARCH AS INTERNATIONAL DAY OF NOWRUZ,
Norouz, which means 'new day' in the Persian language, is the traditional Iranian New Year's ceremony.  We are welcoming the new year with an exciting group show featuring artworks by exceptional visual artists, such as; Narges Alavi, Narges Banan, Amir Etrat, Elham Hazfi, Afsaneh Hezarkhani, Mohsen Judy, Samira Khakshaei, Shahrzad Khorami, Davood Mantegh, Anahita Eghbal, Shiva Moghaddasi, Elham Naseri, Mahnaz Piroozfar, Laleh Rasaee, Nazli Salmanzadeh, Shamsi Shahrokhi, Paria Shahverdi, Mehrdad Shoghi, Hashem Taghavi, Firoozeh Tangestanian, Goli Touserkani, Dawn Tyrrell, and Negar Vafaei. The exhibition will include paintings, sculptures, jewellery and more!

Norouz marks the first day of spring and the beginning of the year in

Iranian Calendar

. It is celebrated on the day of the astronomical

vernal equinox

, which usually occurs on March 21 or the previous/following day depending on where it is observed. The moment the Sun crosses the

celestial equator

and equalizes night and day is calculated exactly every year and

Iranian families

gather together to observe the rituals.
-Wikipedia
Five percent of each sale will be donated to a trust that will provide artists holding future solo exhibitions with an advance 
for exhibition assistance.
Live Music by "Mahsa Ghassemi Madahian"
Mahsa Madahian | born in 1978 in Tehran – Iran. Her musical education started when she entered the Tehran Music School at the age of twelve. After 7 years of studying she received music diploma majoring in Cello Performance. She moved to Yerevan – Armenia in 1996 and continued her education at "The Komitas Music Conservatory" and graduated with honors in cello performance.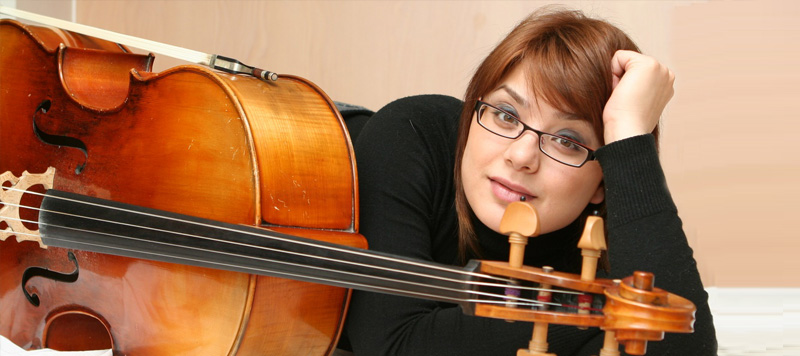 In 2000, Tehran Music University invited Mahsa to teach Cello and chamber music. At around the same time, she became the Cellist of Tehran Trio. During this period she performed several recitals and chamber music concerts in Iran and Armenia. Mahsa performed as a soloist with Tehran Symphony Orchestra, Arasbaran String Orchestra, Armenian Philharmonic Orchestra and Armenian String Virtuosi Ensemble.
In 2004 after migrating to Canada, Mahsa Madahian attended University of Toronto and obtained an Advanced Certificate in Performance program. In 2005 she began University of Toronto's  Master in Cello Performance Program, which she graduated in April 2008. Since 2004 she has performed with many different Orchestras and Ensembels including Toronto Philharmonia, Oakville Symphony, Sudbury Symphony, Koffler Chamber Orchestra, where she is the principal cellist, chamber music performances as well as various solo concerts.
Twenty Years Ago and Ten Thousand Kilometers Away, Nowruz as we experienced it in Iran when we were kids.
This is a short presentation/story-telling session on what happened in the thirteen-day holiday which followed Nowruz, the Persian New Year. In this collective account of the past memory of my generation I will talk about the excitement about the new clothes we had just bought and all the food which accompanied the celebrations. I will also talk about Eidi, the greenback we received for having been a good kid the year before, the moment the new year started, and it often happened at the middle of the night, and also the anxious days before getting back to school,
because we had not finished Taklif-Eid, the coursework we were given right before the holidays.
We will have a presentation of old photographs and some music as well.
Arash Abadpour | Arash Abadpour was born in Tehran, Iran. He is a computer programmer and holds a Ph.D. in Electrical and Computer Engineering.

Arash also writes under the pen-name Kamangir at wwwkamangir.net or www.persian.kamangir.net .
Contact Arash through the email address arash@abadpour.com
Live rug making demonstration with "Shiva Moghadasi"
Shiva Moghaddasi |
began exploring different types of art seventeen years ago. Through the National Persian Carpet Association, she has completed all offered training and education in the magical world of Persian Rugs and gained valuable and in-depth knowledge of this astonishing ancient art.

Shiva is currently working towards her degree in 3D Material Art & Design – Jewellery at the OCAD University in exploring different mediums and various techniques to satisfy her everlasting creativity.

(Watch the video of Rug weaving in Progress)
Queen Gallery will also be presenting a fantastic storytelling performance by the legendary Ariel Balevi on March 15th, who will regale us with the story of Ajil-e Moshkel Gosha!
The festival of fire is a prelude to the Norouz festival, which marks the arrival of spring and revival of nature. Traditionally celebrated on the last Wednesday night of the year, Chaharshanbeh Soori has been marked on the evening of the last Tuesday.
Another tradition of this day is to make special Ajil, or mixed nuts and berries. People wear disguises and chadors and go door to door knocking on doors. Receiving of the Ajil is customary, as is receiving of a bucket of water.
Ajil-e Moshkel Gosha
From Mashad, a city of pilgrimage, mystery and legend comes this oral folktale about the popular mixture of nuts and dried fruits which is traditionally served on Persian holidays like No Rouz (New Year). It is believed that sharing ajil-e moshkel gosha with a troubled friend, will relieve him of his worries and concerns.
Ariel Balevi | Born in 1964, he is a storyteller originally from Montréal. He has been performing in Toronto since 1999 as well as in festivals in Ottawa and Washington D.C. In Toronto, he has performed at various venues and events both in and out of the city. These include Word on the Street, the Junction Arts Festival, Nuit Blanche, and the Toronto Storytelling Festival. He also performed at the popular Persian cultural festival of Tirgan, held at Toronto's Harbourfront in the summer of 2008, and at events organized by the Iranian Association at the University of Toronto (IAUT).
His repertoire includes stories from the folklore and classical literatures of Iran and Turkey. These stories derive from such sources as the Shahnameh, the Haft Paykar, Sufi narratives such as the Masnavi of Rumi, and the Thousand and One Nights.
Tags: 2010