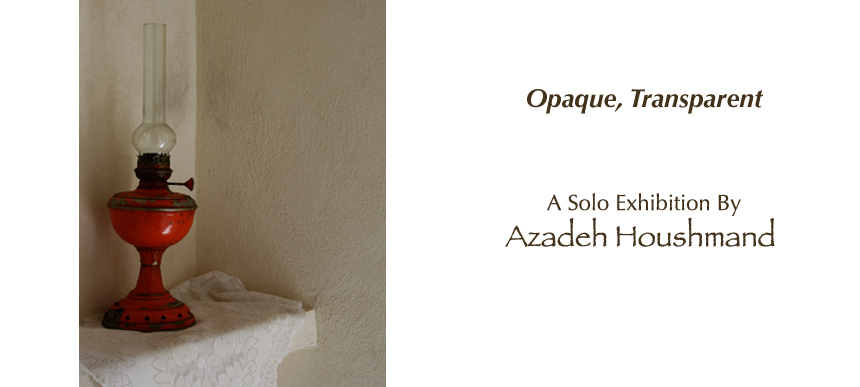 September 11-September 30, 2009
Tuesday to Friday 11 am–6 pm
Saturday 1-5 pm

Opening reception:
Friday September 11, 2009, 6-10 pm
Azadeh Houshmand is a photo based artist whose eclectic background influences all aspects of her work. Growing up in Iran, and spending her teenage years in Canada, she uses this mixture of cultures in her work. Her work deals with identity, family and, sometimes influenced by her psychology background, deals with expressing her personal experiences. Most of her work is reflective of her state of mind and is a representation of herself. Trying to reconnect with her roots and finding her place in Western culture has been a challenge and this challenge is reflected throughout her body of work.
Recently she has been working around the subjects of memory and memory loss. Losing control, fading of memory and loss of clarity are evident in her recent works. Her work looks back to her past and to her childhood memories in an effort to reconnect with them.
Tags: 2009