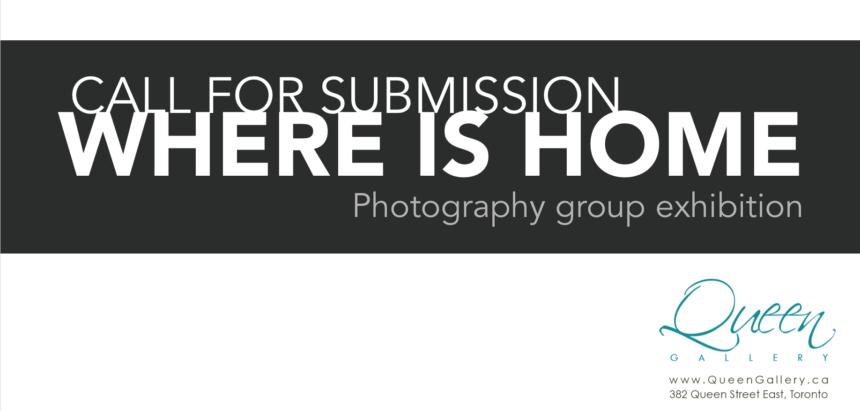 Click Here to print the submission form: WHEREISHOME

Apply below through our submission form.

Exhibition: May 30th – June 10th, 2017.
Tuesday to Saturday 3:30pm to 7:30pm.

Reception: Wednesday, May 24th, from 7pm to 9pm

Submission Deadlines:
Online deadline: May 9th, 2017
Drop off: May 24th and 25th, from 3:30pm to 7pm

Artists are responsible for delivering  and collecting their works from the gallery.

Participation Fee:
$180.00 (for first submission)
$10.00 (for each additional work)

Acceptable Media:
Photography
Queen Gallery is seeking  submissions for our upcoming photography group show WHERE IS HOME.
How do you define home? Is home where you are, where you left, or where you are going to? Is home a place, a feeling, or an action?
We welcome all artists to submit their photographic interpretations of HOME.
"I want to go home,
but home is the mouth of a shark
home is the barrel of the gun
and no one would leave home
unless home chased you to the shore"