50/50 Juried Art Exhibition
Curator: Mahrokh Ahankhah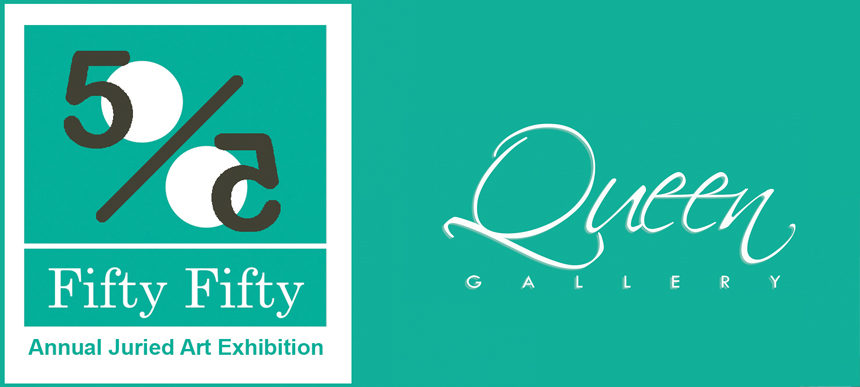 Click here to upload the Contract:50:50 contract

Submission Deadline: July 28th, 2017 

Submission Fee: Free

* Participation Fee:
$60.00 (for first submission)
$5.00 (for each additional work, maximum 3 works per artist)
*Participation Fees are only paid if your work is selected to be part of the show

Artwork drop off: August 3 and August 4 from 4:00 pm to 7:00 pm
Artwork pick up: August 19 from 6pm to 7:00 pm and August 22 from 4:00pm to 7:00pm
Queen Gallery is seeking submissions for our annual 50/50 Juried Art Exhibition!  Our last show was such a giant success that we are very excited to continue this tradition to celebrate our anniversary. All artwork must be 20" x 20" (including frame, if work is framed) and artists can submit up to three works.
Reception: Wednesday August 9, 2017 from 7 to 9:30 pm
Exhibition: August 8 to 19, 2017
All artwork must be completed, ready to hang (including professional backings and hanging equipment) and in good condition. It must have your name, title and medium printed clearly on the back and an arrow to indicate which direction is up (unless, of course, it is obvious).
Submitting work for consideration is easy.
Please, complete our submission form.